| | |
| --- | --- |
| 日 期 | 2022-04-13 - 2022-04-15 |
Show Outline
Exhibition Title:7th Manufacturing World Nagoya
Dates:April 13 (Wed) - 15 (Fri), 2022 10:00~17:00
Venue:Portmesse Nagoya
Organised by:RX Japan Ltd. (Formerly Reed Exhibitions Japan Ltd.)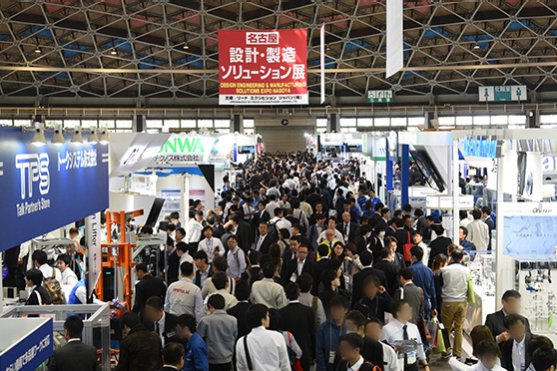 Asia's leading Manufacturing Industry Show
Everything related to manufacturing is gathered!
This is the perfect place to introduce solutions for R&D cycle shortening, productivity improvement, quality improvement, VA/VE, and cost reduction to industry professionals. Manufacturing World Nagoya consists of 7 specialized shows for each product category.
Show Features
Automotive, Aerospace & Machinery makers!
Match supply and demand instantly and smoothly!
Industry's leaders speak! Conferences held concurrently
Contact Us
Visiting Information
TEL: +81-3-3349-8506
FAX: +81-3-3349-8500
E-mail: visitor-eng.mfg.jp@rxglobal.com
Hours : 9:00 ~ 18:00
  (except Sat, Sun and public holiday)
Exhibition Information
TEL: +81-3-3349-8506
FAX: +81-3-3349-8500
E-mail: mfg-nagoya.jp@rxglobal.com
www.japan-mfg-nagoya.jp
声明:以上信息由会员自行提供,内容的真实性、准确性和合法性由展会发布方负责。本站对此不承担任何保证责任。